They say there's music for every occasion. Our occasion is to celebrate insurance and its past and ongoing transformation. Read on and find out what we learnt by combining our insurance knowledge and endless jamming to pop songs in one insightful article.
1. Create the Perfect Ecosystem with the Jonas Brothers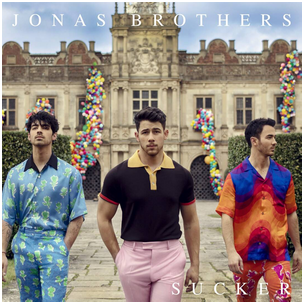 Source: Republic Records
When the Jonas Brothers said "We go together, better than birds of a feather you and me" in their chart-topping comeback Sucker, they were obviously talking about finding the perfect partner to create an ecosystem. While a pianist or violinist can create great music on their own, it doesn't compare to the magic an entire orchestra can create. Even with an insurance ecosystem, you need the right players and components working together and complementing each other to create value in the industry.
Whether you are the builder (who develops the ecosystem), orchestrator (sets up partnerships), or participant (provides products or services), it's essential to choose a partner (an insurer or bank or telco or healthcare provider or so on) that fits your firm's synergies. To select partners the right questions must be asked:
What kind of partners do you need? Why?
What capabilities does each of the partners bring to the table?
How will these partners interact with each other? What will be the governance structure?
How will these partners be attracted? What motivates them? In what order should they be onboarded?
A successful partnership requires internal shifts too. Due to overly rigid traditional modes of cooperation, insurers often fail in scaling their partnerships. To form or join ecosystems and benefit from working with many partners, a more entrepreneurial culture should be developed along with providing the strategy and development units more autonomy.
2. Know the Customer Well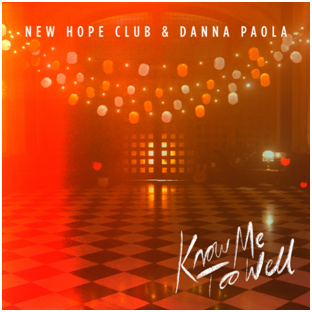 Source: Virgin EMI Records, Universal Music Group
The line "You know me too well" in the song Know Me Too Well sounds like the customer telling the insurer that they have too much information on them. This is how data has transformed insurance. The work of actuaries and underwriters has been transformed due to new sources of data and by communicating with one another. This has helped price policies accurately and prevent fraud. Not only has tech revolutionised real-time underwriting but also data collection. The shift from paper applications to online applications has reduced the probability of error.
However, the most interesting source of data, especially for health insurers, is wearable technology. Consumers have embraced wearable technology, such as smartwatches. They have proven willing to supply that data to their insurance company. Insurers can use Fitbits or Apple watches to track the wearer's behaviour and then use this data to assess the policyholder's lifestyle and activity levels and offer discounts on premiums in exchange. Insurers no longer have to rely on the consumer to provide information regarding their fitness and overall health. Wearable tech also gives insurers a more indepth and accurate data pool to build predictive models from.
3. Tricky to Get it All Right: Customer and Product
Source: Profile Records
Run-DMC's song It's Tricky encapsulates perfectly the challenges that insurers face to provide the right product at the right time to the right customer segment. "It's tricky to rock a rhyme, rock a rhyme that's right on time" is particularly applicable in partnerships between banks and insurers, popularly known as bancassurance partnerships. In order to maximise benefits from banks' widespread distribution channels and large customer base, insurers should understand the customer proposition in each segment and offer the right products according to the perceived characteristics. For example, the parents segment requires education and health insurance, the tertiary education segment requires travel insurance for overseas education.
The bancassurance market can be segmented by age, income and needs into the mass market, mass affluent, high-net-worth and businesses. All of these different market segments require different product offerings to meet their needs. While the mass market (consisting of individuals starting out their adult lives) need simple savings products and insurance protection, the mass affluent (consisting of older population who have amassed wealth) require more focus on post-retirement needs. Whether to rock a rhyme or to provide the right customer the right product, it's tricky all around.
4.
good

4 u

good 4 the Insurance Industry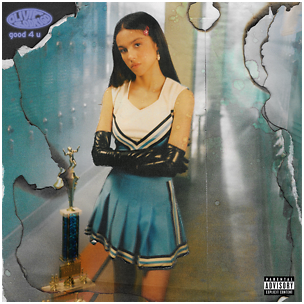 Source: Geffen Records (https://www.instagram.com/p/COsqZJarHaT/)
When Olivia Rodrigo said "Well good for you, you moved on really easily" in good 4 u, she was referring to how the insurance industry coped with COVID and how the pandemic accelerated the digital transformation of insurance. Moving employees to a remote work-from-home setup and expanding online customer service channels were insurers' short-term or immediate reactions to COVID. The biggest challenge they faced and continue to face is how to reimagine distribution in a more remote world. The two major tools insurers put into practice are shifting to digital tools and moving towards self-service. Insurers must think of how to move existing customers accustomed to in-person interactions online and come up with innovative ways to attract new customers through digital means. Further, they must invest in expanding and improving self-service tools to better support customer and agent satisfaction. Transitioning offline processes online is beneficial in saving time, cost and effort, for example removing the need for physical signatures and medical underwriting where feasible.
5. Thinking CustomerFirst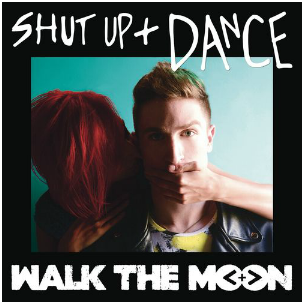 Source: RCA Records
Lyrics from Walk The Moon's song Shut Up and Dance, "Just keep your eyes on me" remind us that insurers must keep the customer at the centre of all strategies and efforts. To do so, they must understand how the industry is evolving and the rate of change at which value is shifting. They must also focus on the problem rather than the product, and build active solutions by embracing a test-and-learn mindset every step of the journey rather than solely in early stages. Organisationally, insurers must transform to develop cultural traits that support innovation and overcome the challenges incumbents face (such as inappropriate metrics, demand for resources, or competing objectives). Thus, by embracing modern methods and onboarding a discipline of innovation, insurers can pivot from a course of action that isn't generating results.
6. How Olivia Rodrigo Keeps Up with the News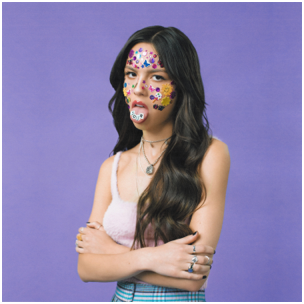 Source: Geffen Records (https://www.instagram.com/p/CNnSB-7L80g/)
In her song brutal, a personal favourite of mine from her album Sour, Olivia Rodrigo expresses her exhaustion at constantly trying to follow all the breaking news and keep track of all the trends in insurance from many different sources in the lyrics "And I'm so caught up in the news". Good thing Ancileo created the Digital Insurance Knowledge Base to help her stay up to date with all the insights and news in the insurance industry.
With around 90 resource insights, the Knowledge Base contains quality insurance content spanning across 5 categories: Digital Transformation, M&A/Investment, Blockchain, Ecosystem and Content Curators. It has Bite Sized Summaries and key takeaways of each reading resource to save time and effort. It also includes Linkedin profiles of key leaders in the industry to expand your connections to help you expand your network and keep up with the latest developments in the insurance ecosystem. It features resources from trusted insurance analysts and the best consulting firms, such as Deloitte, EY, Oliver Wyman, Accenture, McKinsey and many more. Access the full database for free here.
Here was what we, insurance geeks, found interesting in song lyrics. Remember to look for the hidden insurance meanings as you rock out to music and tell us what you found insightful.