Movies are omnipresent around us. And after watching many, many movies for research purposes obviously, we found some takeaways to learn and imbibe that we believe can be essential for insurers to apply into legacy firms to adapt with the digital transformation and evolving customer needs.
Exploring New Horizons through Moana
Source: Disney Movies
Moana is the story of a spirited young girl, due to be the first female chief of her tribe, who takes off on a quest across the Pacific Ocean to save her people. When her tribe is in danger, Moana goes off beyond the reef where no one in her tribe has ever been to find out the cause of their problems. Insurers must explore new horizons just like Moana did. By exploring into the unknown they too can solve challenges with unheard of and innovative solutions. For example, technological innovation is the future of insurance and by using tech to automate the insurance value chain, insurers can simplify and quicken the tedious traditional insurance process.
Insurance in a 'Click'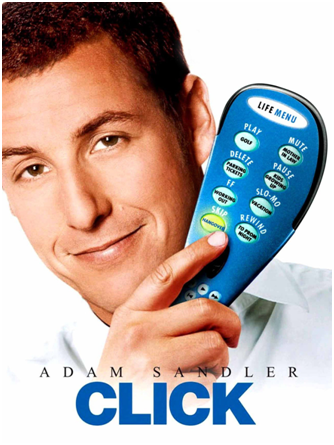 Source: Rotten Tomatoes
When we first heard of the movie Click, starring Adam Sandler, all it reminded us of was embedded insurance. Embedding insurance at the point of sale provides flexibility, convenience and personalization. It means bringing affordable and personalised cover to customers exactly when and where they need it. Embedded insurance also helps close the protection gap, that is, where the supply of insurance is way more than its demand. Customers don't want, or trust, insurance products and insurers are unable to keep pace with changing consumer demands and tackle enormously high insurance distribution costs. According to Simon Torrance, industry expert, embedded insurance is a $3 trillion market opportunity and insurers must capitalise on this opportunity to get a piece of the action.
Willy wonka and the Chocolate Factory as a Pioneer of Innovation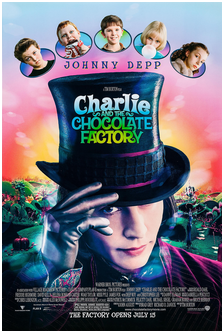 Source: Warner Bros
Willy Wonka's magical and imaginative chocolate factory is the playground of every child's dreams. It is also a leading company in the chocolate industry. This is the perfect inspiration for legacy insurance firms. With the three-course meal chewing gum and chocolate river, Willy Wonka and his weird yet pathbreaking ways only prove that innovative companies are what become market leaders in their respective fields. In some sense, he was a visionary chocolatier and insurers must imbibe this drive to pioneer innovation and unconventionality. He employed his tools, the oompa-loompas to achieve his goals and bring his ideas to reality. Similarly, even within the shackles of regulations and legal complications, insurers must employ tools of data from numerous sources as well as technology, such as artificial intelligence, machine learning and blockchain to create insurance magic.
Monsters Inc. Accelerating Data Transformation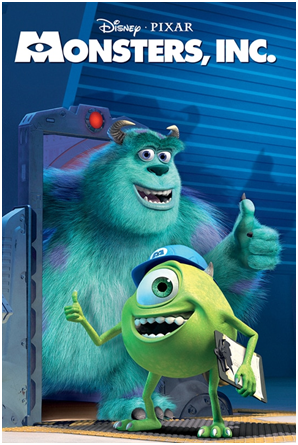 Source: Disney Movies
While Boo, the single cutest Pixar character, makes Monsters Inc. a must-see film, it also carries a heart warming message that you should never judge a book by its cover without full information of the situation or person. A similar importance of information is emulated by the insurance industry. The work of actuaries and underwriters has been transformed due to new sources of data and by communicating with one another. This has helped price policies accurately and prevent fraud. The shift from paper applications to online applications has reduced the probability of error and wearable technology has given insurers vast amounts of data about their policy holders. Algorithms automate decisions which use data from online applications, wearable tech, etc. AI has applications in claims processing. This is why data is revolutionizing insurance and insurers must attempt to be a part of it.
'Up' Your Customer Journey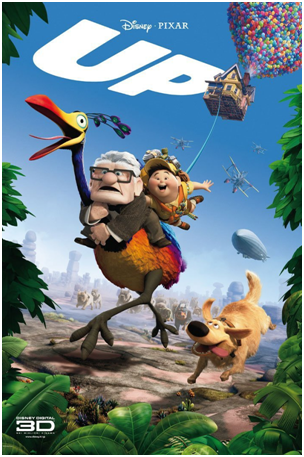 Source: Disney Movies
Up is an adorable tear-jerking movie, especially when poor Carl loses Ellie and spends the rest of his life pursuing the adventure that they never got to have. Through the film, Carl slowly realizes that his relationship with Ellie was the real adventure. Thus, it's all too easy to focus on the destination, but the journey is important too. And in insurance, optimising the customer journey is equally important. To optimise lead generation, insurers must ensure that customers stay on their site for as long as possible and purchase online by creating top-notch user experiences. The first step can be to make the customer's experience a priority across every function of the firm, including HR, operations, strategy, etc.
The Incredibles: Stronger Together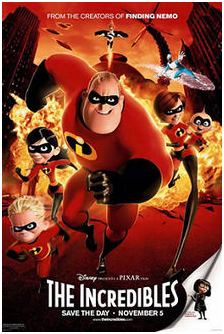 Source: Disney Movies
The Incredibles is about a family of superheroes attempting to save the world and reveals a sense of trust and collaboration within a family unit that insurers too can imbibe. There is unlimited opportunity for partnerships in the insurance space, from those between insurers and insurtechs to whole ecosystems. While a partnership is merely a business where firms have common commercial interest, in an ecosystem, firms also share a common effort to innovate and disrupt the existing value chain in the industry. There is a viable possibility for collaboration between insurers and start-ups to innovate as start-ups lack the expertise insurers have and insurers can improve their value chain through high tech methods offered by InsurTech firms.
Captain America: Civil War And Recruitment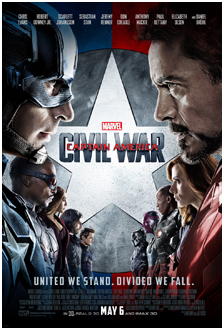 Source: Marvel Studios
In Captain America: Civil War, the Avengers team of superheroes split and formed two opposing groups. Each side has to bring in new recruits to reinforce their strength. This proves that you might be the best leader in the world, but without good people around you, it's difficult to get very far in business. Recruiting the right people is key whether in a civil war or in insurance. Insurers should focus on building the expertise of existing employees and also hire new talent with experience in technology. Employers must also enhance their value proposition to replenish their workforce and attract the next generation of talent.
The Devil Wears Prada Teaches Us How Not to Lead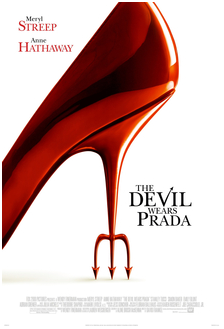 Source: Fox 2000 Pictures
Miranda Priestly, the editor of a major fashion magazine, is the perfect example of how not to lead. She rules with an iron fist and expects those around her to magically understand everything she wants through mind-reading apparently. While the industry seems highly demanding, she offers the smallest amount of information and help one can to her employees. Good leaders equip their team with the knowledge they need to carry out their duties. If she was a little more understanding towards her team and provided them with more information to carry out tasks, they would soar to even greater heights.
Thus, movies not only entertain us but can also teach us valuable life and business lessons. From courage to teamwork to risk-taking, we have a lot more left to learn from them. This was what the team at Ancileo learnt from these movies. Anything you learnt that we didn't mention? Let us know.