For Ancileo, partnership is in the air we breathe.
We understand how difficult networking has been for all of us in the industry as we are still battling the COVID-19 pandemic, and consider the other impending macro events turning the industry upside down like climate change and social inequality.
But we're coming to the realization that it's proving to be even more important for us to build new strains of knowledge to deal with the forthcoming challenges, and to look into new partnerships to buck up the ecosystem.
We're excited to meet each other again as networking events are returning to our calendars as the situation gradually improves. Below we've compiled a list of top FinTech/InsurTech conferences and trade shows in the different regions: 
1. Singapore FinTech Festival, 8-12 Nov 2021, Online & in Singapore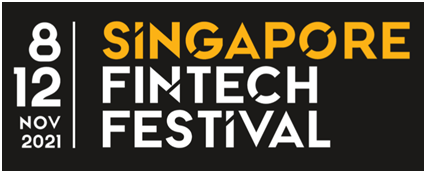 Event Details
Dates: 8-12 Nov 2021
Venue: Online and in-person @ Singapore Expo
Website: https://www.fintechfestival.sg/
2021 Theme: Web 3.0 Impact on Financial Services & Digital Economy
Singapore FinTech Festival (SFF) is the largest FinTech festival in the world and a knowledge platform to bring together the public and private sector to advance the use of FinTech in the digital economy. The event is organized by the Monetary Authority of Singapore in partnership with Association Banks of Singapore, and is returning in its 6th edition in a hybrid format.
SFF is expecting over 60,000 participants from over 150 countries. This year, the first 3 days will be brought to you by the Singapore FinTech Festival. The final 2 days are curated by partners in key FinTech hubs around the world as part of the World FinTech Festival.
Currently, only digital passes are available! Prices range from free to $150/pass. The pass would enable you access to 5-event days of live & on-demand content (up to 1 month), the digital exhibition, and networking lounges and activities.
Of Relevance to InsurTech
An imminent topic that will be covered in 2021 is embedded finance and decentralized finance.
What are the business models driving the trend towards embedded finance?
How are regulators responding to this trend through codified regulations, standards and interoperability, and licensing for digital banking?
Consider banks as one of the key partners when it comes to embedded insurance partnerships, there's a lot for us to take away from our banking counterparts when it comes to how we can add value and better serve our customers through embedded offers.
2. ITC Vegas, 4-6 Oct 2021, Las Vegas, United States

Event Details
Dates: 4-6 Oct 2021
Venue: Mandalay Bay, Las Vegas
Website: https://vegas.insuretechconnect.com/
2021 Topics Covered Include:
Start-ups driving growth of specialty insurance
Revolutionary products for emerging markets
Means & value of giving more control for policyholders
Embedded insurance, open APIs & how they contribute to better UX
Optimizing AI and data analytics for intelligence insurance
Future of incumbent innovation & how collaboration looks like
Automating claims, quote-to-issue, underwriting, etc.
Value of insurtech amidst climate change, cyber war, global pandemic
Partnership & business models: MGA or insurer
Future of distribution
ITC Vegas is the world's largest insurtech event – offering unparalleled access to the most comprehensive and global gathering of tech entrepreneurs, investors, and insurance industry incumbents.
ITC Vegas is expecting over 30,000 attendees from over 100 countries. Over the course of 3 days, the industry will convene to showcase new innovations, to learn how to increase productivity and reduce costs, and ultimately to enrich the lives of policyholders. Speakers and attendees span from CEOs of global insurers, founders of insurance and/or technology start-ups, to regulators and investors.
Pricing-wise, it ranges from $0 for insurance executives for purely networking to $2195 ($1695 for early-bird pricing). The full-ticket pricing provides access to all sessions and tradeshow, meals at the convention, networking events and entertainment as well as access to on-demand content post-conference. ITC Vegas offers attendees the option to attend in-person or experience it virtually with the @Home option.
PLUS! Look out for the Asia edition of ITC happening in Singapore from 7-9 Jun 2022. Agenda is still pending, but you can find the 2020 speakers here to get a sense of what you'll hear about!
3. insureNXT, 18-19 May 2022, Cologne, Germany

Event Details
Dates: 18-19 May 2022
Venue: Cologne, Germany
Website: https://insurenxt.com/
2021/2022 Topics Covered Include:
Customer centricity
New technologies and skills
New ecosystems
insureNXT is the place-to-be for all players in the insurance industry and related ecosystems. It is the next leading platform for traditional insurers, brokers, startups, consultants and cross-industry companies facing the digital transformation and cultural change of the insurance industry. insureNXT is a joint event of InsurLab Germany and Koelnmesse.
In 2021, there were a total of 150 speakers, 1,200 unique users from 30 countries, as well as more than 80 partners and sponsors at the digital premiere on a total of five virtual stages. insureNXT stands out in terms of the diversity of conference formats it offers – from center stage which is the conventional format of conference, to demo arena, trend zone and worklabs. Plus, it's the absolute dive into the mature and innovative European insurance ecosystem.
4. Insurtech Insights Europe, 15-16 Mar 2022, London, United Kingdom

Event Details
Dates: 15-16 Mar 2022
Venue: InterContinental London – The O2
Website: https://www.insurtechinsights.com/europe/
2021 Topics Covered Include:
Engaging with insurtechs: Build or buy
Speeding up underwriting with tech
Insurers' role in climate responsibility, correcting gender imbalance, and positive social change
Reinsurance strategies in the hard market
How incumbents are modernising their legacy systems
Africa's insurtech revolution
Insurtech investments in post-pandemic EU
Post-COVID-19 urban mobility
Quoting ransomware attacks
Making renewals smarter with data
Insurtech Insights is Europe's Largest Insurtech Conference, gathering over 2,500 executives, entrepreneurs, and investors from all over the world. There are global events in London, New York and Hong Kong aiming to create a community for Insurtech members to connect and share knowledge through a variety of platforms, such as podcasts and conferences.
Insurtech Insights Europe is looking at over 200 speakers with the attendance of over 1,200 insurtechs. Attendees span from established Insurtech companies to C-Level executives from leading insurance carriers, reinsurers, investors and innovating start-up businesses.
Conference passes range from insurer pass ($699), startup pass ($399), investor pass ($699), to solutions provider pass ($999). These passes generally provide similar access to the conference, tradeshow, networking and meals at the convention.
5. InsureTek Conference and Golden Shield Excellence Awards, 22 Feb 2022, Dubai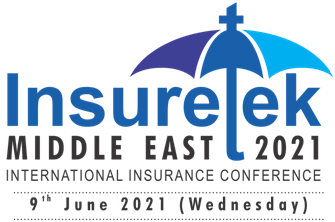 Event Details
Dates: 22 Feb 2022
Venue: Dubai, United Arab Emirates
Website: https://www.insuretek.org/index#ts-intro
2021/2022 Topics Covered Include:
Key risks & opportunities highlighted by GCC insurers
Pandemic-enabled insurtech
AI and touchless claims
Leveraging digital innovation to mitigate disruption
Digital transformation in motor insurance
Importance of updated health data for client engagement & accelerated underwriting
InsureTek 2021 is the go-to-conference to understand the advancement of the insurance sector in the Middle East. The summit provides an excellent opportunity for the participants to learn about industry best practices, network with industry peers, unparalleled access to the most comprehensive gathering of tech entrepreneurs, investors and insurance industry incumbents.
InsureTek will provide an unrivaled environment to exchange information, explore collaborations and solicit business opportunities, this event also promises to attract decision-makers from various fields such as Insurance Companies, Takaful, Law Firms, Brokerage Firms TPA's, InsurTech companies & InsurTech Providers, etc. This event is well attended by top personalities from within the industry.