After unfortunately being postponed due to the one that shall not be named, the Tokyo 2020 Olympics is now in full swing. And as a team of insurance geeks, we at Ancileo saw that the Olympic sports had certain values that insurers can learn from. So here they are:
1. Synchronised Diving, the Synchrony for Partnerships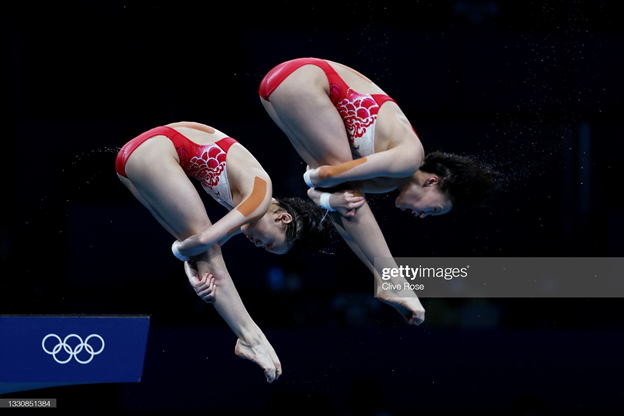 Source: Getty Images
Synchronised Diving needs extreme levels of coordination and synchronization. What athletes the likes of the synchronised diving gold medalists Tom Daley and Matty Lee demonstrate can be seen in insurance too. Insurance ecosystems are companies related by strategic partnerships to deliver value to customers. The first step to creating an efficient ecosystem is to find the right partner. For example, if you as an insurer are looking to partner with an insurtech firm, you can keep an eye on the market and develop relationships with potential partners by attending conferences, networking with venture capital investors and tech accelerators, and collaborating with data and insight providers.
Even after that, ecosystem partnerships require coordination and collaboration to ensure smooth seamless journeys for each and every customer just like artistic swimmers require for every routine. From evaluating what each partner brings to the table and defining meaningful metrics to managing internal competition by figuring out clear goals and drafting well-crafted contracts, deciding the exclusivity of the ecosystem and so on. The precise synchronization required between all the elements mirrors that of the sport.
2. Golf, a Learning Opportunity for Regulators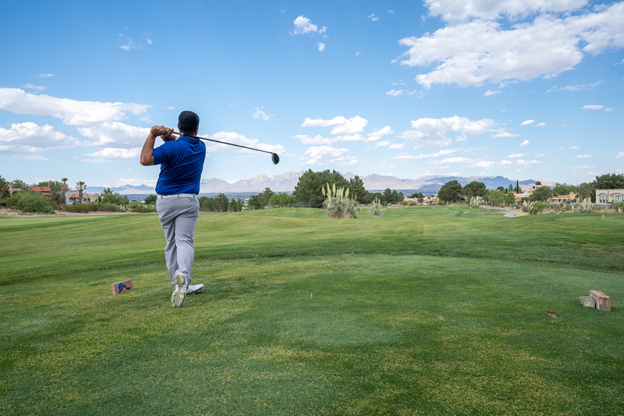 Source: Unsplash
While almost all sports have a number of regulations athletes must follow, golf has a particularly strict dress code, which few other sports have. Pro-golfers like Rory McIlroy and Justin Thomas competing in the ongoing Olympics have to follow a number of arbitrary rules that the sport dictates. From having to wear a collared polo to tucking in their t-shirts, golf is filled with rules that remind us of the insurance industry's heavy regulations. The industry is in a period of growth while adapting to customer's needs through technological innovation especially through insurtechs.
At the same time, the heavy regulations on the industry hamper the speed and adoption of new products and services. However, products which are tested in a controlled environment will minimize legal hurdles. If regulators and insurers try to work together, they can foster innovation alongside the regulatory frameworks, which are essentially there to streamline insurtech innovation.
3. Using the Athletics Mixed Relay to Create an Omnichannel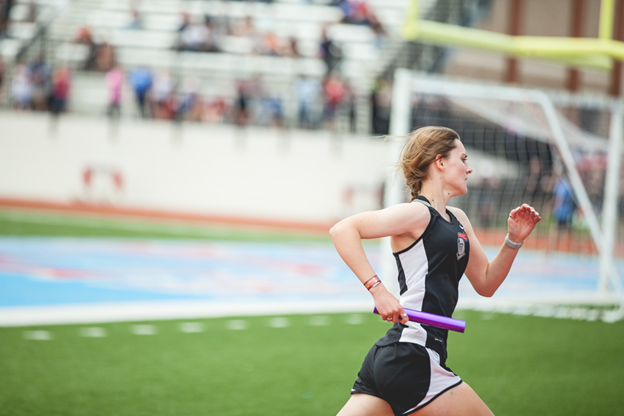 Source: ​​Unsplash
A relay race requires teamwork and coordination to pass the baton from one runner to the next. Poland's victory in the mixed relay at Tokyo Olympics 2020 reminded us of an omnichannel approach for insurance distribution.
An omnichannel approach means that the user's journey is through various channels. The customer might research the product online then buy it from an agent in a call centre, or vice versa. The approach has become essential for survival due to the pandemic making people take most buying decisions online and later picking up in-store. Creating an efficient omnichannel system requires intense focus on value creation. But before firms run to improve their omnichannel capabilities, they must consider the underlying drivers of value for their specific business. However, the world of omnichannels can be complicated due to many approaches and technologies to choose from, acute margin pressures and tight timelines. These factors can cause insurers to invest in the wrong thing and quickly fall into a downward spiral that can destroy value.
4. Skateboarding Your Way into the Minds of Millenials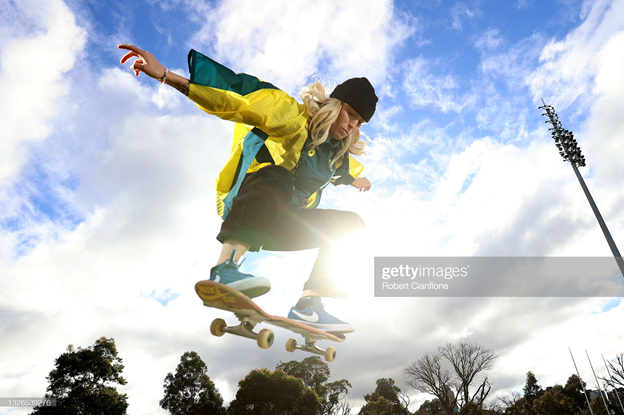 Source: Getty Images
Yes, skateboarding is now an Olympic sport! With skateboarders like thirteen-year-old Sky Brown, it has been introduced for the first time in the Tokyo 2020 games and seems like the Olympics' attempt to be in with the young.
Embedded insurance operates on a similar principle. Millennials and GenZ are highly tech-savvy and want simple, fast and easy insurance solutions. They are deterred from buying insurance because outdated traditional insurance procedures with tiresome forms and long processing times are complicated and expensive, and the benefits seem far fetched. Embedding insurance at the point of sale, on the other hand, provides flexibility, convenience and personalization. Embedded insurance brings affordable and personalised cover to customers exactly when and where they need it.
5. Triathlon, the Blueprint for Insurance M&A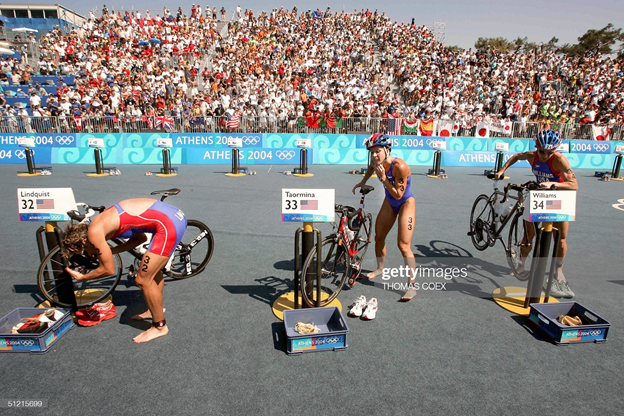 Source: Getty Images
A triathlon is a sport that combines swimming, road cycling and running into a single exciting endurance-heavy event. In two exhilarating races at the Tokyo Olympics 2020, Norway won the gold in the men's triathlon and Bermuda in the women's.
This reminded us of M&A activities common in insurance. In fact, insurers use mergers and acquisitions to focus on their core and strengthen it. Through a strategy called divesting, insurers are able to streamline their businesses by essentially selling off non-core services (eg. Aviva selling its SG business). A resounding 70% of insurance deals greater than $1 billion over the past five years were divestitures. Divesting makes an entity straight forward and simpler for sale. This benefits buyers as acquiring more of the same means cost synergies in operations. However, M&A alone cannot ensure the growth of an insurer. Investments and partnerships are preferred over mergers as they help firms test the waters for new capabilities and explore new markets.
6. Utilising BMX Biking to Integrate Tech Seamlessly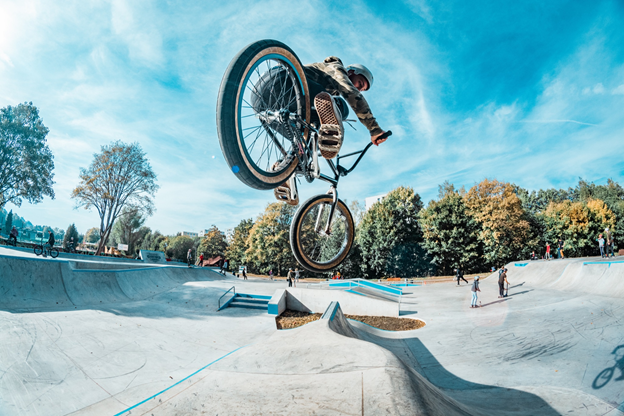 Source: https://unsplash.com/photos/sQ1ZfaaXKvI
With Australia and Great Britain winning gold in the men's and women's categories respectively at the Tokyo Olympics 2020 games, BMX biking is one of the few sports where the equipment required for the sport is as important as the athlete.
The bike's gears, wheels, wheel alignment, seat, etc. must all be perfect. The same applies to insurance today. The equipment, technology and data, are as important as, if not more than, the insurer or underwriter. Technology has long lasting effects on every stage of the insurance value chain. Thanks to AI and machine learning, most of the insurance industry will be automated by 2025. This will remove the need for manual processes such as claims processing, underwriting, policy administration and customer service. AI can be used to automate claims processing by extracting data from documents, identifying fraudulent claims and validating claims. Technology can also assist insurers in claim fraud detection, risk prediction, and smart contracts. Thus, by continually improving their 'bikes', insurers can overtake competitors and be the first to cross the finish line.
7. (High) Jumping into a Win-Win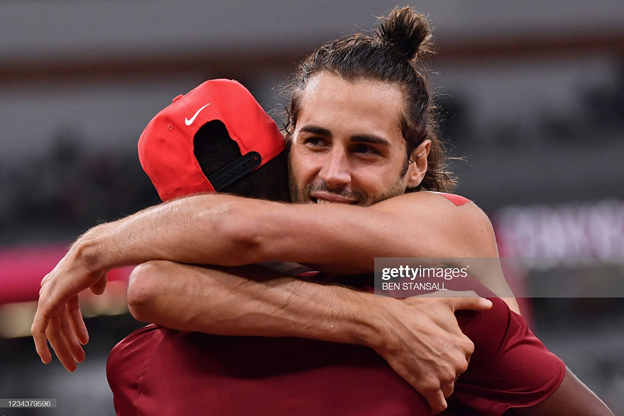 Source: Getty Images
After an exhilarating and dramatic event, Qatar and Italy shared gold in the men's high jump. We've often heard, 'competing with' is better than 'competing against'. The athletes showed viewers across the world how one can efficiently create a win-win situation for all parties involved. This is particularly helpful for insurers who are looking to achieve a customer focus which is the true win-win for any company and its customers. But, with such rapidly evolving customer expectations and behaviours, due to changing demographics, technologies and competitors, how can insurers ensure this customer focus? Creating a win-win starts with understanding beforehand what potential and current customers are doing or thinking then calibrating your own strategies to meet these needs.
8. Test of Speed: The 100 Metre Sprint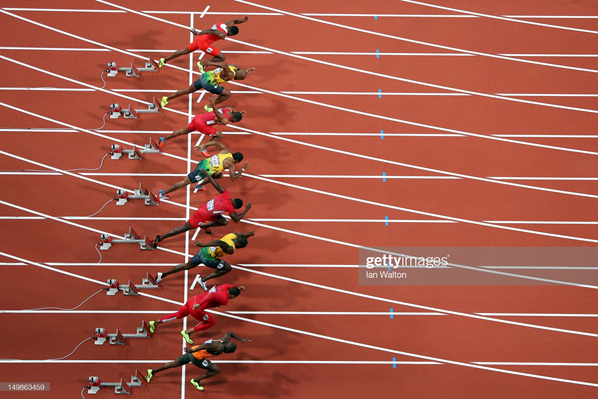 Source: Getty Images
The 100 metre sprint essentially decides the fastest person in the world to be named along the likes of Usain Bolt and Yohan Blake. It is a highly exciting and competitive event to watch and focuses on one particular value: the speed of execution. While meeting deadlines and doing work fast are essential skills for any line of work, insurers can particularly learn from this as innovation in the insurtech space is bestowing insurers unimaginable speed. This is due to the arrival of AI and machine learning technologies. Virtually no function in insurance will remain untouched by the emergence of artificial intelligence and machine learning. Other than automating traditional processes, AI will create new opportunities for insurers to optimise the insurance value chain.
9. Swimming, a Show of Camaraderie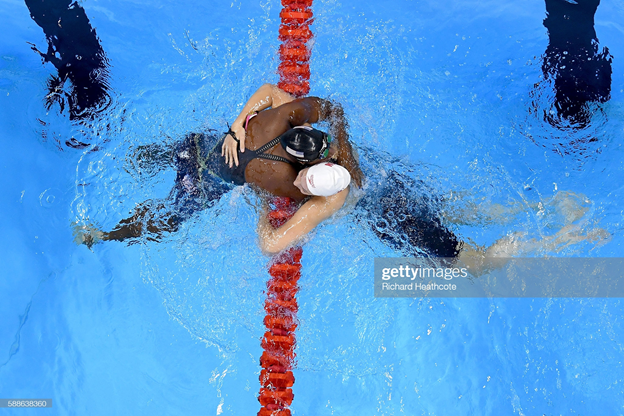 Source: Getty Images
Like all sports at the Olympics, swimming too is highly competitive. However, the competition loses its edge because of the camaraderie of the athletes. The United States swim team has been winning the majority of the medals but one thing is admirable at every event. Irrespective of who loses or wins, athletes congratulate and hug the winners. The sportsmanship demonstrated can be emulated by the insurance industry too. Insurers face intense competition from banks, asset and wealth managers, retailers and new entrants looking to use their trust among customers to move into this valuable market. It would be more beneficial to insurers to enter into partnerships with them, thus ensuring camaraderie among entities in the insurance industry.
10. Throw A Punch to Challenges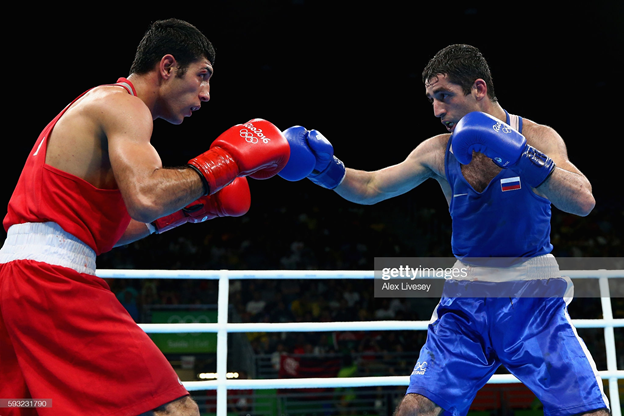 Source: Getty Images
The basic principle of boxing is to hit and avoid being hit. Boxers like Shakhobidin Zoirov can teach us how to not back down in the face of challenge, instead facing problems head on. Insurers have effectively used this advice before by adapting to the physical distancing and other quarantine measures. The industry quickly transitioned to digital means of distribution, thus accelerating the digital transformation. Now, insurers must focus on the next set of challenges, such as how to reimagine distribution in a more remote world.
Learning from the Olympians
Olympians, or even sportspeople in general, can teach insurers values, especially commitment, teamwork and collaboration which you can apply to partnerships, technology integrations and any new projects alike. Be it hockey, or volleyball, no point is scored in isolation and every player needs to work together to accomplish the team's goal. These were all the commonalities between the ongoing Olympics and insurance that the team at Ancileo was able to spot. Did you discover another we couldn't think of? Let us know by contacting us here.