Diving into the E-commerce landscape in Southeast Asia, potential touch points to embed insurance products, the rise of the BNPL space and opportunities that insurers can leverage on.
In our last post, we briefly explored how the internet economy enabled the rise of on-demand insurance, diving into the microinsurance distribution model. The great growth numbers for e-commerce potential in Asia – US$2.45 trillion in 2020 making up 63% of the global total in that year – stood out so much that it's now impending to cover the role and impact of this burgeoning industry on the insurance sector.
Especially in Southeast Asia, it's becoming a fertile ground for local marketplaces like Shopee and Lazada vying for consumer likes against e-commerce giants like Amazon and eBay. These players continue to retain their regional focus and have been attracting greater investments and capital flows from within and outside the region.
Google and Temasek also forecast that the Southeast Asian e-commerce market will nearly quintuple in value to USD 102 billion by 2025, from USD 23 billion in 2018.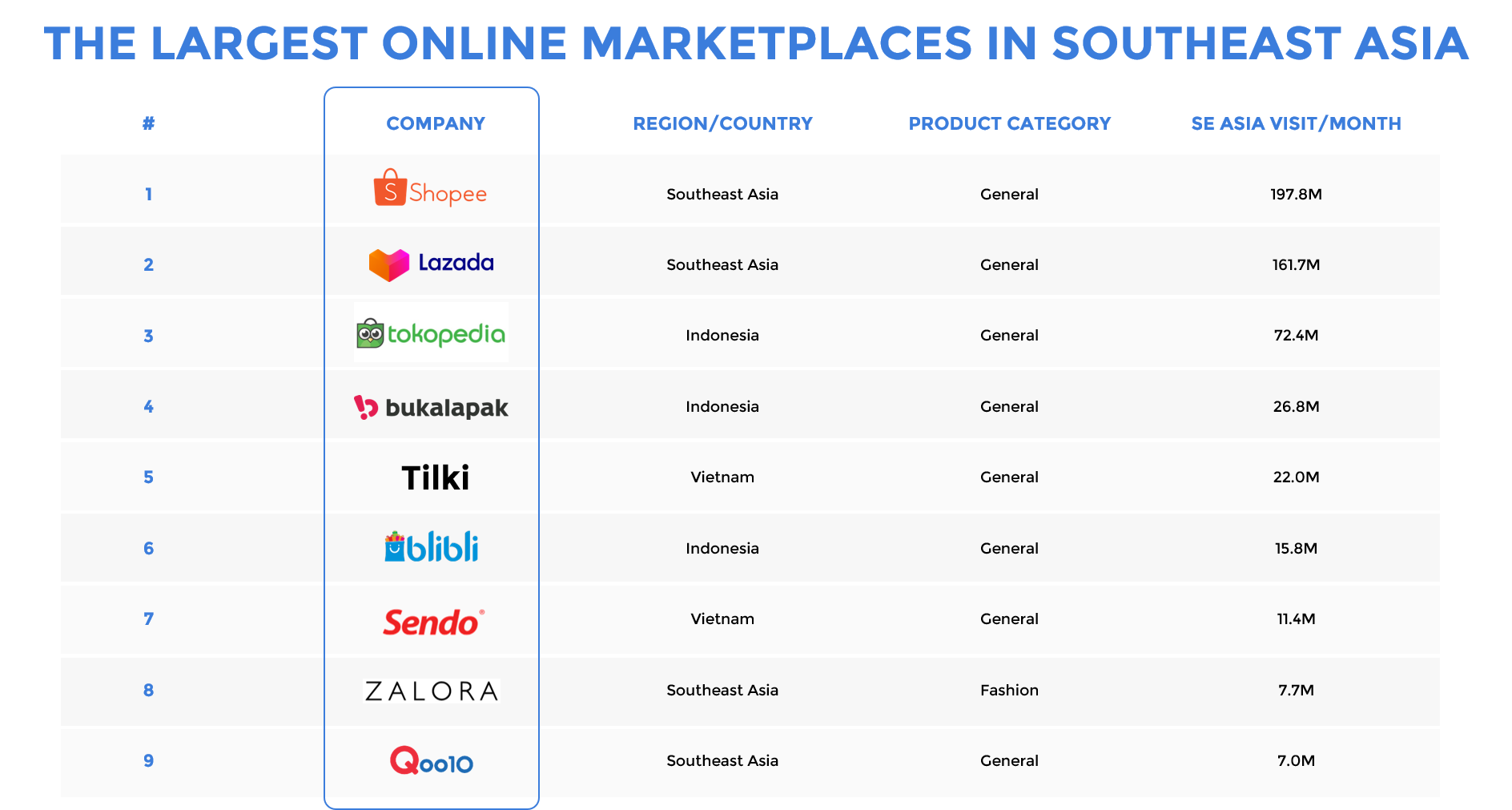 Largest online marketplaces in Southeast Asia (Source: Web Retailer, Dec 2020)
Why is insurance important for e-commerce retailers?
Unlike being at a traditional offline outlet where you get to properly evaluate the product by touching it, speaking to shopfront representative and then deciding to buy it, there's a great amount of uncertainty faced by customers and e-retailers alike when it comes to online shopping.
How would the product turn out?
Who's accountable if the product is flawed?
Where's the product now?
What to do when the supply chain is disrupted?
Precisely it's this uncertainty that calls for the need for e-retailers and their customers to be insured. Beyond Business-to-Business (B2B) and Business-to-Consumer (B2C), there's a third business model that is unique in the e-commerce space called Business-to-Business-to-Consumer (B2B2C).
Simply put, B2BC is where businesses (insurers) use other businesses (e-retailers) to reach customers. Contrary to using agents or direct sales to customers via the insurer, B2BC insurance refers to the sale of insurance products via non-insurance intermediaries like via the e-commerce platform.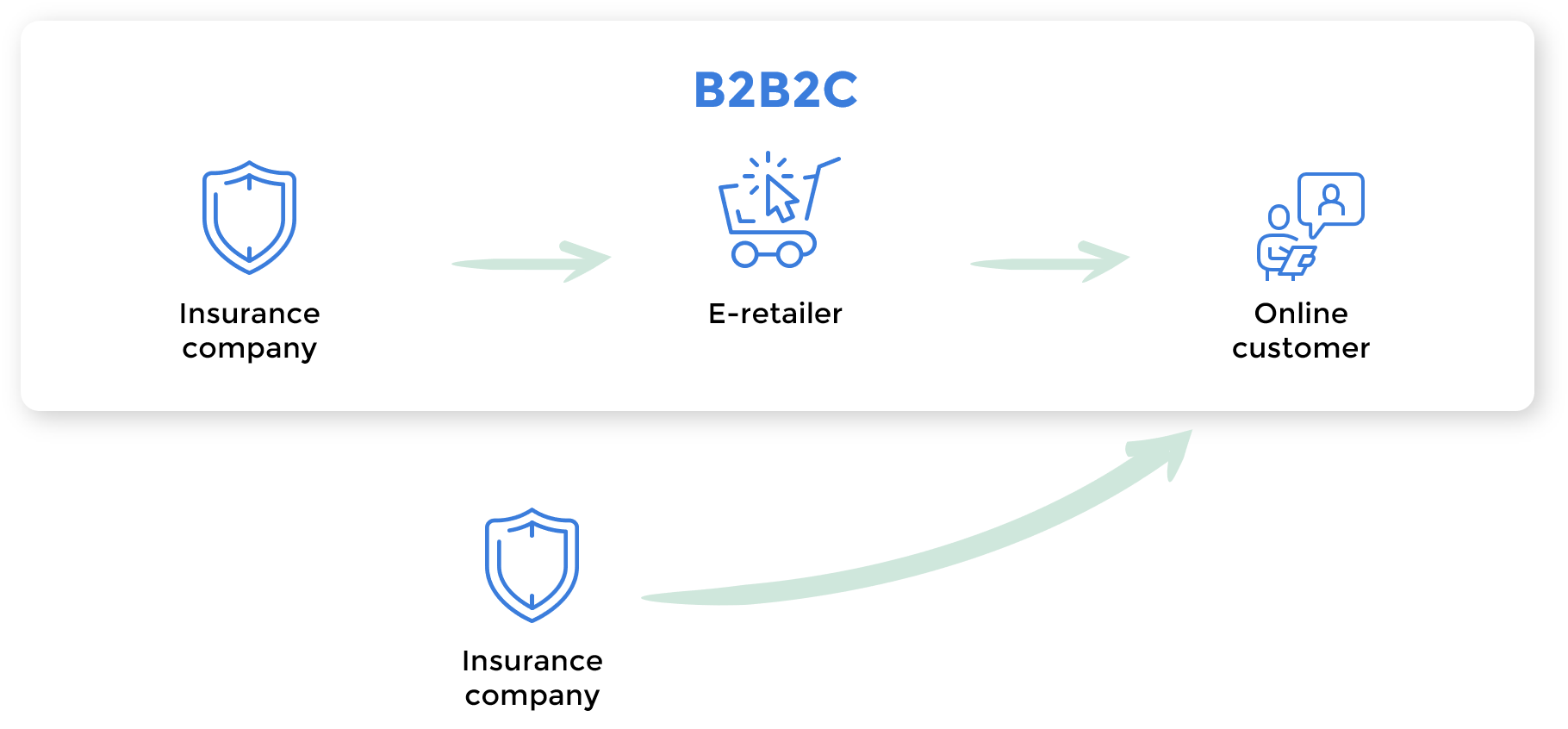 Aside from the uncertainty that comes with e-commerce, it's a common myth that small online businesses don't need insurance. Hold back on that thought! Consider that small businesses have a much more difficult time recovering from disasters and other events leading to financial loss than their larger counterparts.
When you break down the risks faced by brick-and-mortar and e-retailers, you'll find many of the risks that are common across the both explicated in this table:
 
Brick-and-mortar retailers
E-commerce retailers
Similarities
● Compliance to health, safety, and privacy requirements.

● Product defects.

● Customer dissatisfaction.

● Inventory loss and damage.

Differences
● Having a physical location (e.g. Office, storefront, warehouse, etc.).

● Having customers enter your store (e.g. Bodily injury claims).

● Having employees (e.g. Bodily injury claims, security breaches, etc.).

● Business disruption or closure from natural disaster or pandemic.

● Cybersecurity issues (e.g. Fraud, data breaches, cyberattacks, etc.)

● Connectivity issues, website problems (layout, downtime, traffic interruptions), payment software glitches, etc.

● Transit and transportation risks.

● Damage of essential equipment and technology to operate the online store.
Where does Microinsurance fit in the supply chain?
Insurers need to be at the forefront of leading the B2B2C movement. For insurers to achieve that level of agility, they need:-
An innovation mindset to deploy new products rapidly, and
Technological capabilities (aka plug and play solutions) to support open, flexible and fast integration in the partner's ecosystem.
Convenience forms the backbone of e-commerce. That said, the consumer buying journey from awareness, interest, consideration and purchase has to be as seamless as their shopping cart checkout.
And, that is where the on-demand business model, enabled by the microinsurance offering, fits into the picture perfectly. In its most basic form indicated as a checkbox on the checkout page (and a separate page directing customers to its terms and condition), customers can opt to be insured for a particular product delivery at a very minimal cost.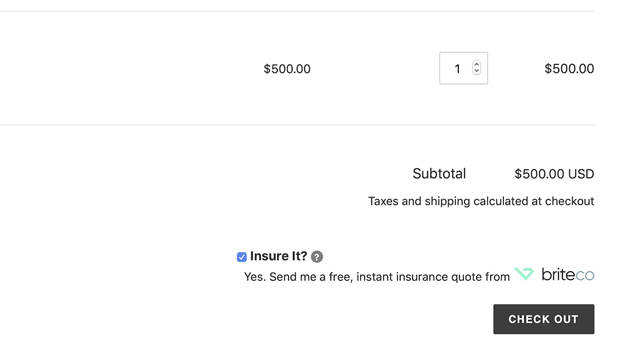 Example of on-demand insurance embedded on the checkout page (Source: Shopify App Store)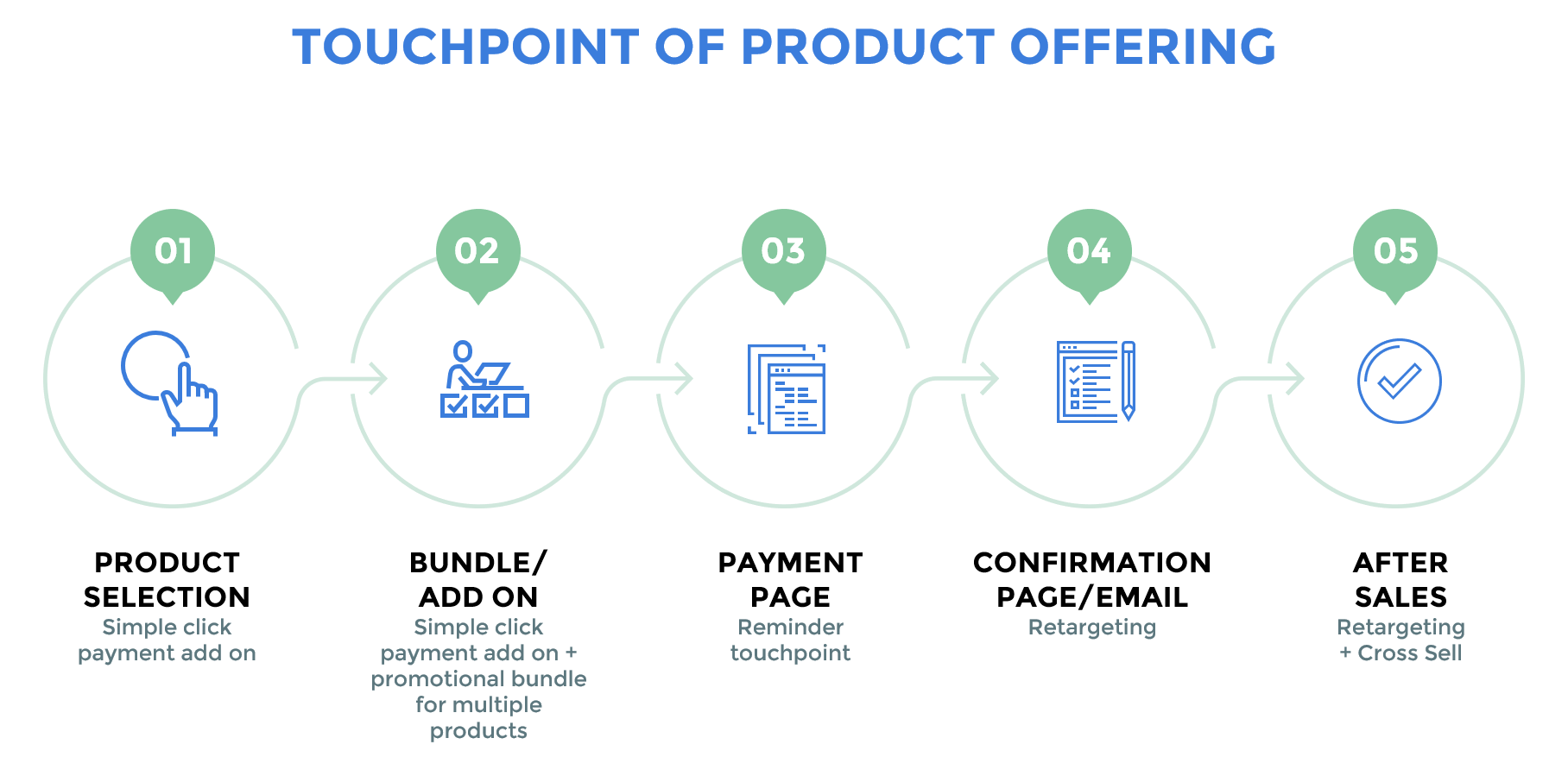 Touchpoints examples of Insurance Product Offering on the E-Commerce Platform
First things first to establish a common ground with insurers: It's time for us to leave behind a one-size-fits-all approach in this age of hyper-personalization.
Whether it's vertically (by product type) or horizontally (by the stage of the consumer's online purchase journey) across the e-commerce value chain, consider the endless possibilities to develop and diversify into new insurance products for this market.
By product type (vertically): What are some risks unique to the online purchase of some of these products?

By stage of the customer's online purchase journey (horizontally): What are some common problems encountered by customers in the e-commerce supply chain?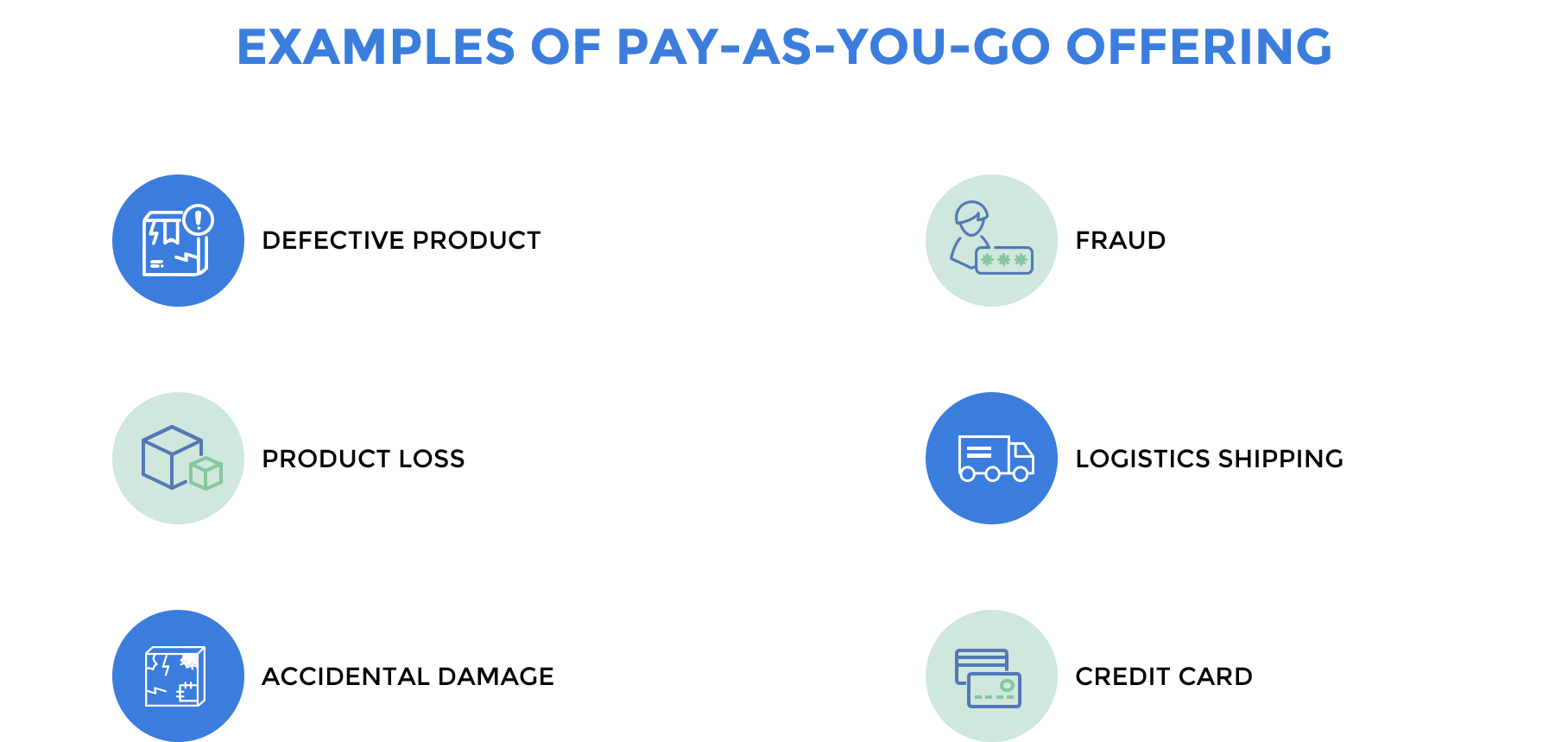 BNPL on the Rise
There's a new kid in the e-commerce block: Buy Now Pay Later (BNPL). It's an alternative payment method where individuals purchase an item first and pay for it over time, without interest fees for the short-term and without having to own a credit card.
New or not? It's debatable as to whether it's new as interest-free installments for credit card purchases have long been offered by banks but they tend to be used for big-ticket items like furniture and home appliances. Currently as per Singapore's Monetary Authority of Singapore's statement, most BNPL schemes are restricted to small-value purchases.
While only slightly more than ⅓ of the Singaporean consumers have used it, the number is set to grow in the next few years. Given the high mobile internet penetration in the region alongside rising interest by regulators to look deeper at its implications and associated risks, Asia is set to be the fastest-growing region for BNPL.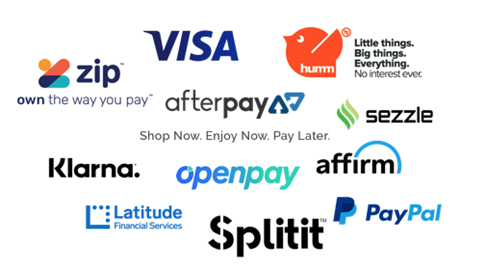 Top BNPL Companies (Source: FINTECHTRIS, Aug 2020)
The rise of BNPL has triggered concerns around consumer debt risk and this has become the primary impetus for central banks to step in to regulate the space. This being said, there is immense potential for insurers to develop new products along this line to tackle credit risks associated with the BNPL payment method.
The customer can opt in to be insured for his/her purchase when they choose to pay via BNPL, and this will protect them from the risk of defaulting the subsequent payments in any event they cannot pay. AI, big data analytics can be optimized to provide a quotation based on the consumer buying and payment behavior, as well as for cross-selling opportunities for other insurance products.